Deprecated
: Function get_magic_quotes_gpc() is deprecated in
/var/www/lifemagazin.hu/wp-includes/formatting.php
on line
4387
Deprecated
: Function get_magic_quotes_gpc() is deprecated in
/var/www/lifemagazin.hu/wp-includes/formatting.php
on line
4387
Deprecated
: Function get_magic_quotes_gpc() is deprecated in
/var/www/lifemagazin.hu/wp-includes/formatting.php
on line
4387
Deprecated
: Function get_magic_quotes_gpc() is deprecated in
/var/www/lifemagazin.hu/wp-includes/formatting.php
on line
4387
Deprecated
: Function get_magic_quotes_gpc() is deprecated in
/var/www/lifemagazin.hu/wp-includes/formatting.php
on line
4387
Deprecated
: Function get_magic_quotes_gpc() is deprecated in
/var/www/lifemagazin.hu/wp-includes/formatting.php
on line
4387
Deprecated
: Function get_magic_quotes_gpc() is deprecated in
/var/www/lifemagazin.hu/wp-includes/formatting.php
on line
4387
Deprecated
: Function get_magic_quotes_gpc() is deprecated in
/var/www/lifemagazin.hu/wp-includes/formatting.php
on line
4387
Deprecated
: Function get_magic_quotes_gpc() is deprecated in
/var/www/lifemagazin.hu/wp-includes/formatting.php
on line
4387
Deprecated
: Function get_magic_quotes_gpc() is deprecated in
/var/www/lifemagazin.hu/wp-includes/formatting.php
on line
4387
Deprecated
: Function get_magic_quotes_gpc() is deprecated in
/var/www/lifemagazin.hu/wp-includes/formatting.php
on line
4387
Deprecated
: Function get_magic_quotes_gpc() is deprecated in
/var/www/lifemagazin.hu/wp-includes/formatting.php
on line
4387
Ha pár napra szeretnél teljesen kiszakadni a megszokott, kissé felgyorsult otthoni hétköznapokból, akkor bizony szuper választás lehet a skót főváros. A mindössze félmillió lakossal rendelkező Edinburgh, nem véletlenül az egyik legnépszerűbb úti cél, hiszen varázslatos történelmi épületeket, remek kiállításokat, programokat és persze tradicionális éttermeket, hangulatos pubokat és számtalan egyedi látnivalót kínál az ide utazóknak.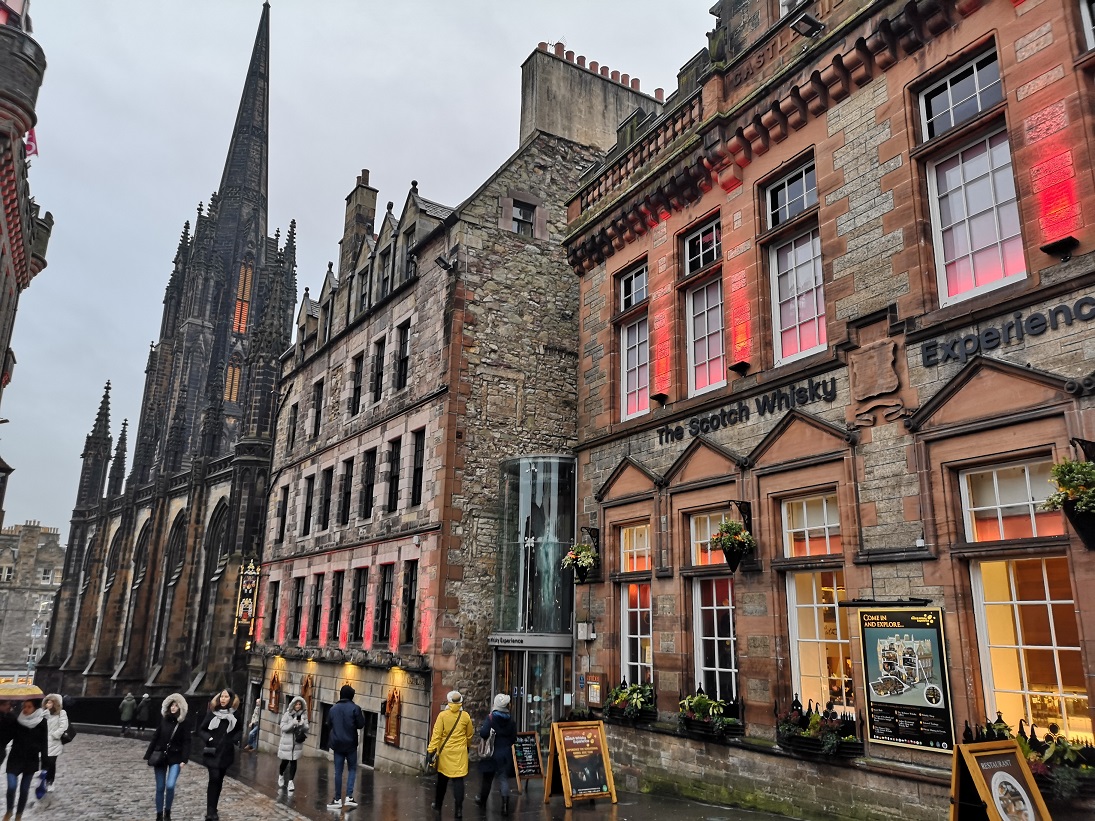 Megkóstolnád a haggist? Esetleg a kastélyok és a skót királyi ékszerek érdekelnek? Vagy csak túráznál egy jót és feltöltődnél? Edinburgh mindenkinek azt nyújtja, amire leginkább szüksége van!  De lássuk, minket mi fogott meg leginkább benne!

Budapestről három órás repülőúttal elérhető Edinburgh, ahová tavaly decembertől a Wizz Air járatai hetente háromszor repülnek. Maga a repülőtér kicsi és barátságos, a tömegközlekedés a városba pedig egyszerűen remek. Választhatod a kis kápolnák, zöld parkok és ugráló nyuszik (igen, jól olvastad) mellett csendesen sikló villamost, vagy éppen az Airlink 100 buszt, amely tízpercenként közlekedik egész nap. A belváros pedig nagyjából húsz perc alatt érhető el.
Tégy úgy, mint a helyiek. Irány egy igazi skót pub!
A mi szállásunk a Haymarket negyedben volt, ahol számtalan különleges pub és étterem, köztük egy magyar is található! Leszállva a villamosról, az utunk persze az első tradicionális és nagyon hangulatos Ryrie's pubba vezetett, ahol végigkóstoltuk némi chips kíséretében a helyi sörkülönlegességeket. Ha nem szereted annyira a sört, akkor remek választás lehet a frissítő, gyümölcsös cider. A skótok egyébként nagyon kedvesek, segítőkészek, így merj tőlük bátran kérdezni, ha nem tudnál eligazodni a helyi sörfajták között! Mi is így tettünk!
Amit feltétlenül kóstolj meg Skóciában!
A haggis a skótok nemzeti eledele, ami már a reggelinél is megtalálható bizonyos hotelekben. Gyakorlatilag, a hurkához hasonlítható étel, amely birka belsőségből készül, hagymával, zabliszttel és különféle fűszerekkel. Bizonyos éttermekben fehérrépa, krumpli, vagy édesburgonya ágyon szolgálják fel. Ha pedig valami "hagyományosabb" ételt kóstolnál meg, akkor válaszd a hamburgert, különféle extra feltétekkel (bacon, avokádó), melyet hagymakarikával, házi hasábburgonyával és különféle szószokkal kínálnak. Nagyon laktató és ízletes választás, akárcsak a marhahúsos pitéjük, melyet kérhetsz különféle zöldségekkel is. A tésztája könnyű és ropogós, a tölteléke pedig krémes, raguszerű. Szinte minden pubban megtalálható!
A mi kedvencünk: Greyfriars Bobby's Bar, ahol ezeket az ételeket mind megkóstolhatod!

                                                      Shortbread és lemon cake
Ha Angliában jársz, akkor feltétlenül hódolnod kell az egyik legnépszerűbb szokásuknak, a teázásnak. Ihatod tejjel vagy tej nélkül, amit viszont Skóciában mindenképpen majszolj mellé, az a hagyományos skót vajas keksz, a shortbread. Hihetetlen ízélmény a kissé keményebb keksz és a frissítő, aromás fekete tea keveréke, ahogy finoman olvad szét a szádban. Egyszerűen mennyei… Próbáld ki és vigyél haza is belőle, hogy bármikor át tudd élni ezt az élményt, egy ágyban töltött vasárnap délelőtt!
Tipp: A legfinomabb citromos és vajkaramellás banános süteményünket (lemon cake&banana cake with butterscotch) a Scottish National Gallery kávézójában ettük.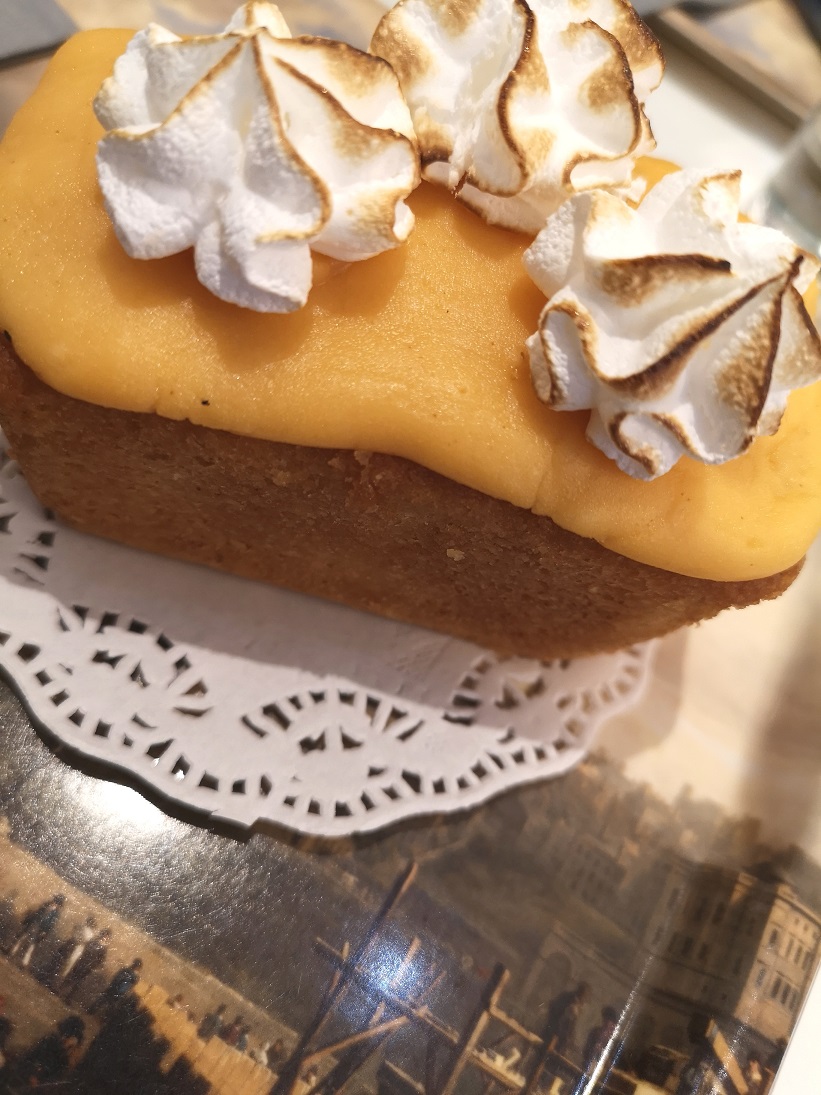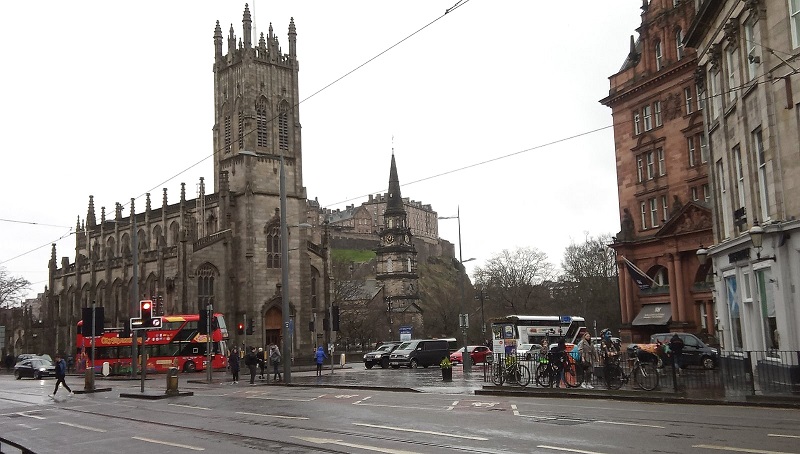 Top látnivalók, amiket nem hagyhatsz ki: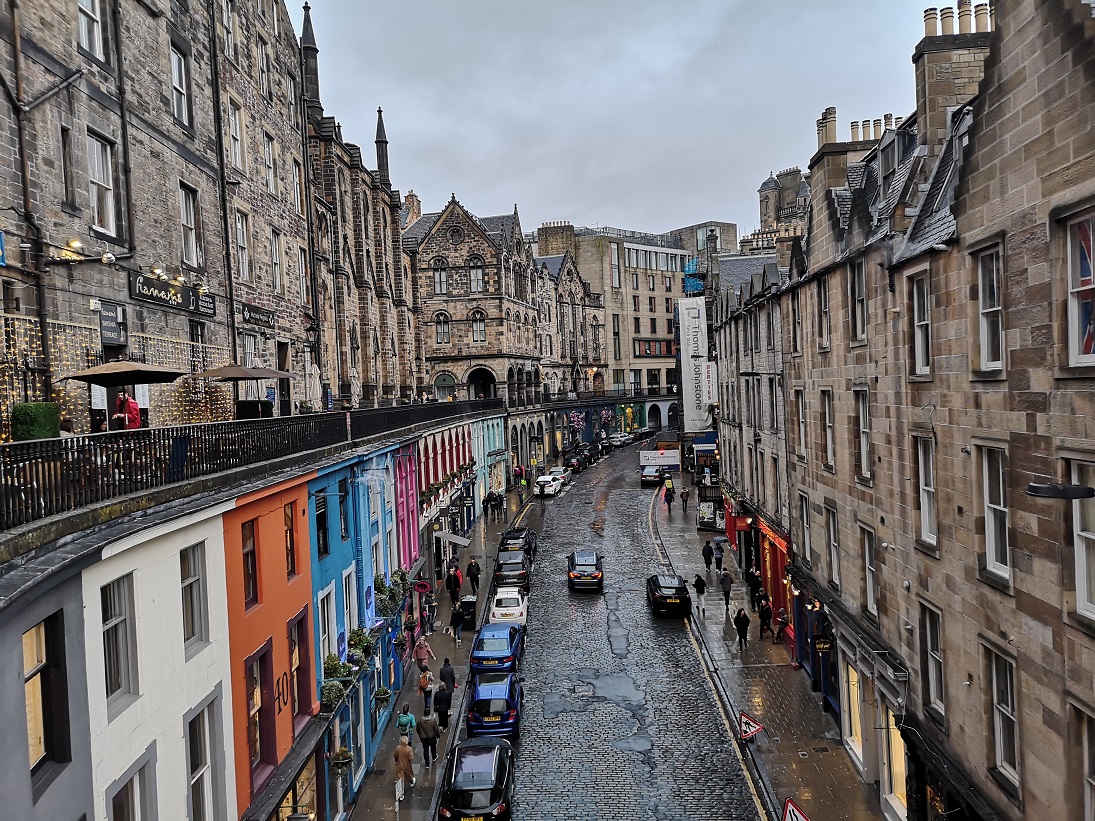 A Royal Mile, Edinburgh óvárosában hangulatos kis utcák sokasága, amely az Edinburgh-i várat és a Holyroodhouse-palotát köti össze. Gyönyörű épületek, templomok, éttermek, kávézók és persze tradicionális kasmír és gyapjú üzletek, ahol mindent be lehet szerezni a skót kockás kiegészítők szerelmeseinek (sál, sapka, kabát, szoknya, pelerin).
Itt található a Skót Parlament új épülete is, melyben 2004 óta üléseznek és bizonyos napokon még látogatható is.
A gótikus St. Giles katedrális, melyet jó párszor újraépítettek már az évszázadok alatt. Ha bemész a katedrálisba, feltétlenül nézd meg a benne található Bogáncs kápolnát, amelyben megtekintheted a Bogáncs-rendi lovagok címereit.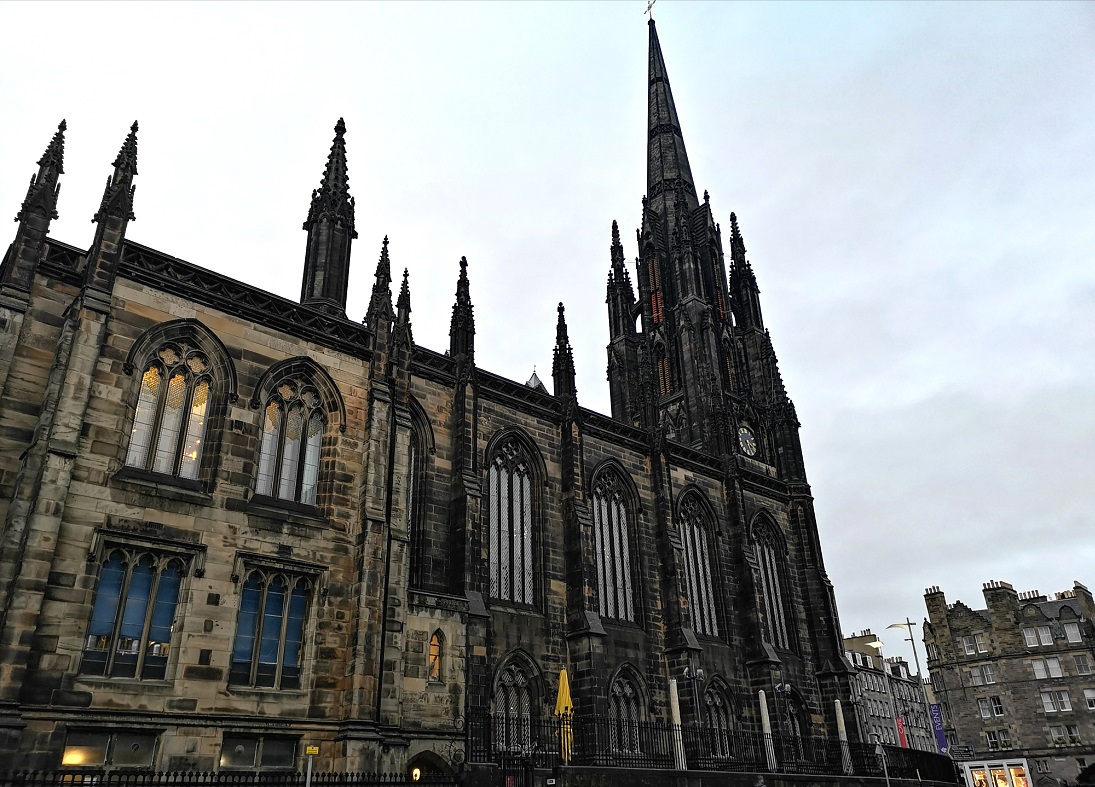 A Holyroodhouse-palota a Királynő hivatalos edinburghi rezidenciája, melyet belépőjegy ellenében látogathatsz. Ha pedig egy kicsit megpihennél, akkor feltétlenül látogass el a palota kávézójába, ahol hihetetlenül finom házi süteményeket (shortbread, almás pite, cookies), teákat és kávékat kóstolhatsz meg, igazán exkluzív, királynői környezetben.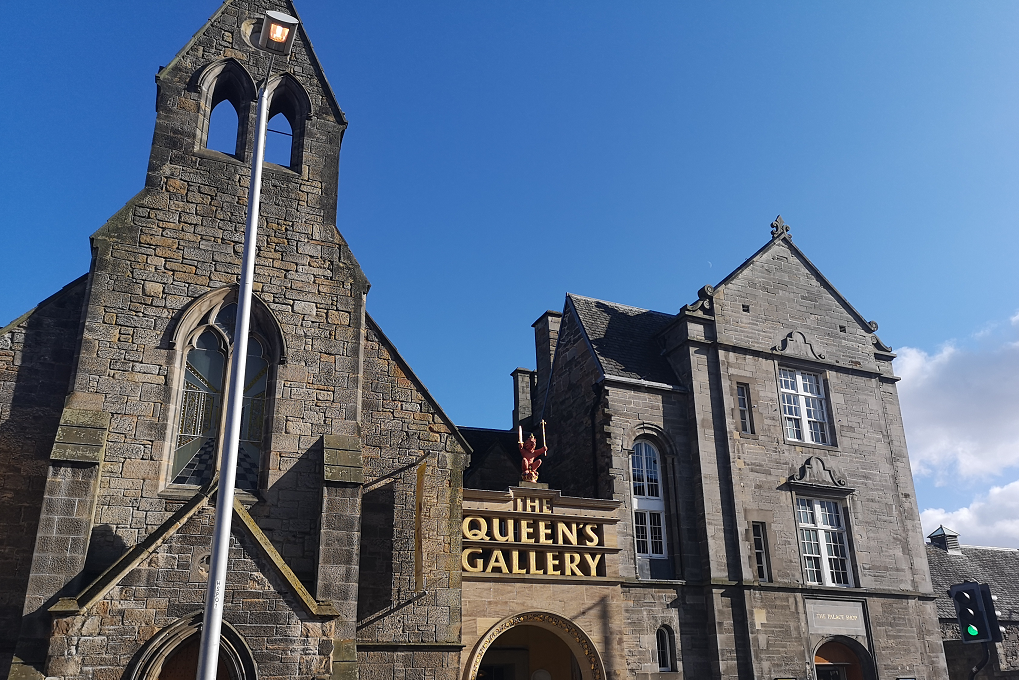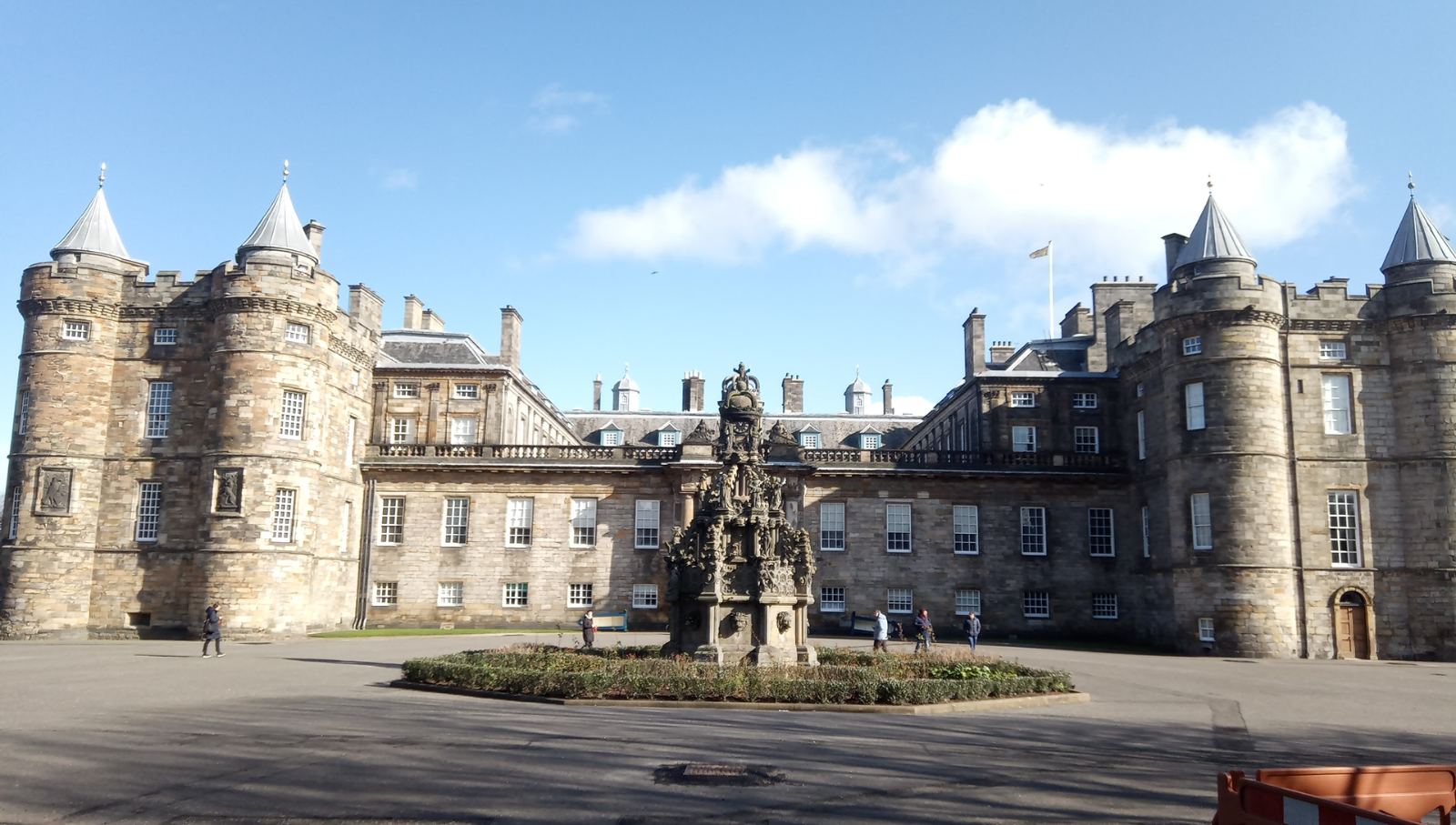 A kirándulás szerelmeseinek remek program lehet a palota melletti Holyrood Parkban található Artúr széke kilátó, mely a park legmagasabb pontja, fantasztikus panorámával a városra.
Tipp: Esős időben jó program lehet a Skót Nemzeti Galéria impozáns kiállítása, ahol a világ legnagyobb művészeinek, köztük Botticelli, Rembrandt, Vermeer, Monet remekműveit tekintheted meg, számtalan kitűnő skót festmény mellett. A kiállítás 2021-ig látogatható.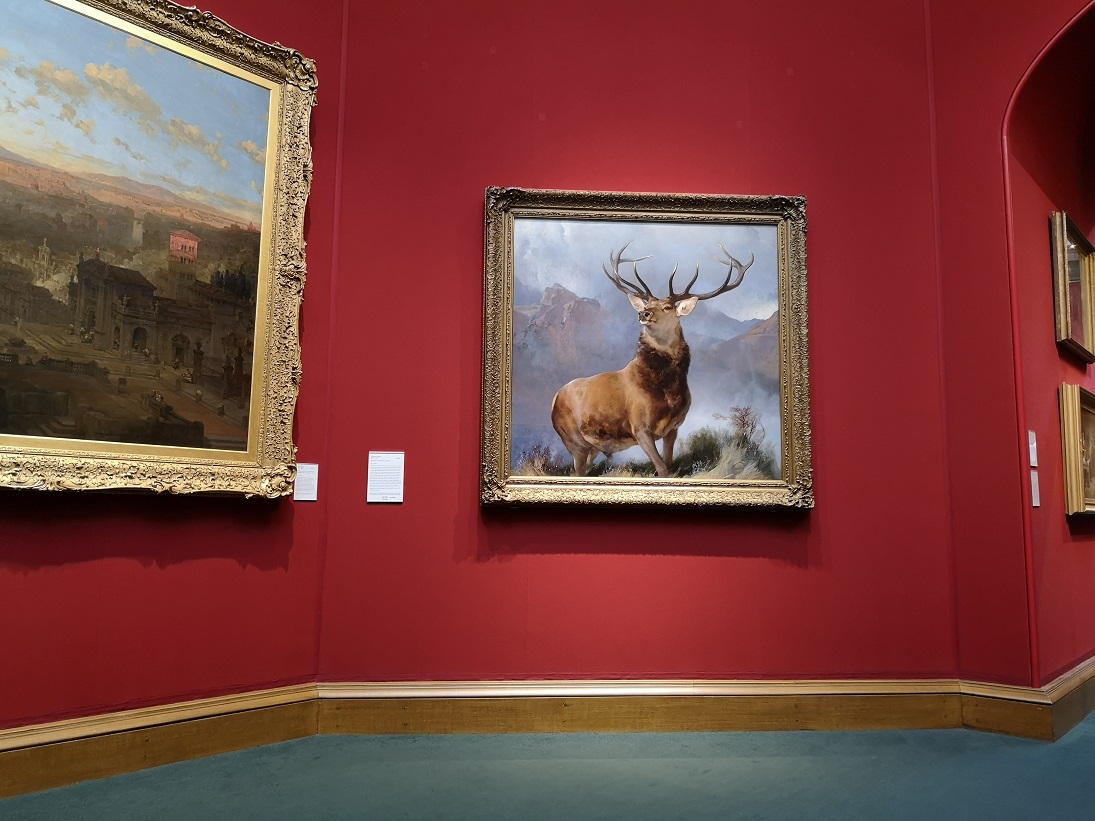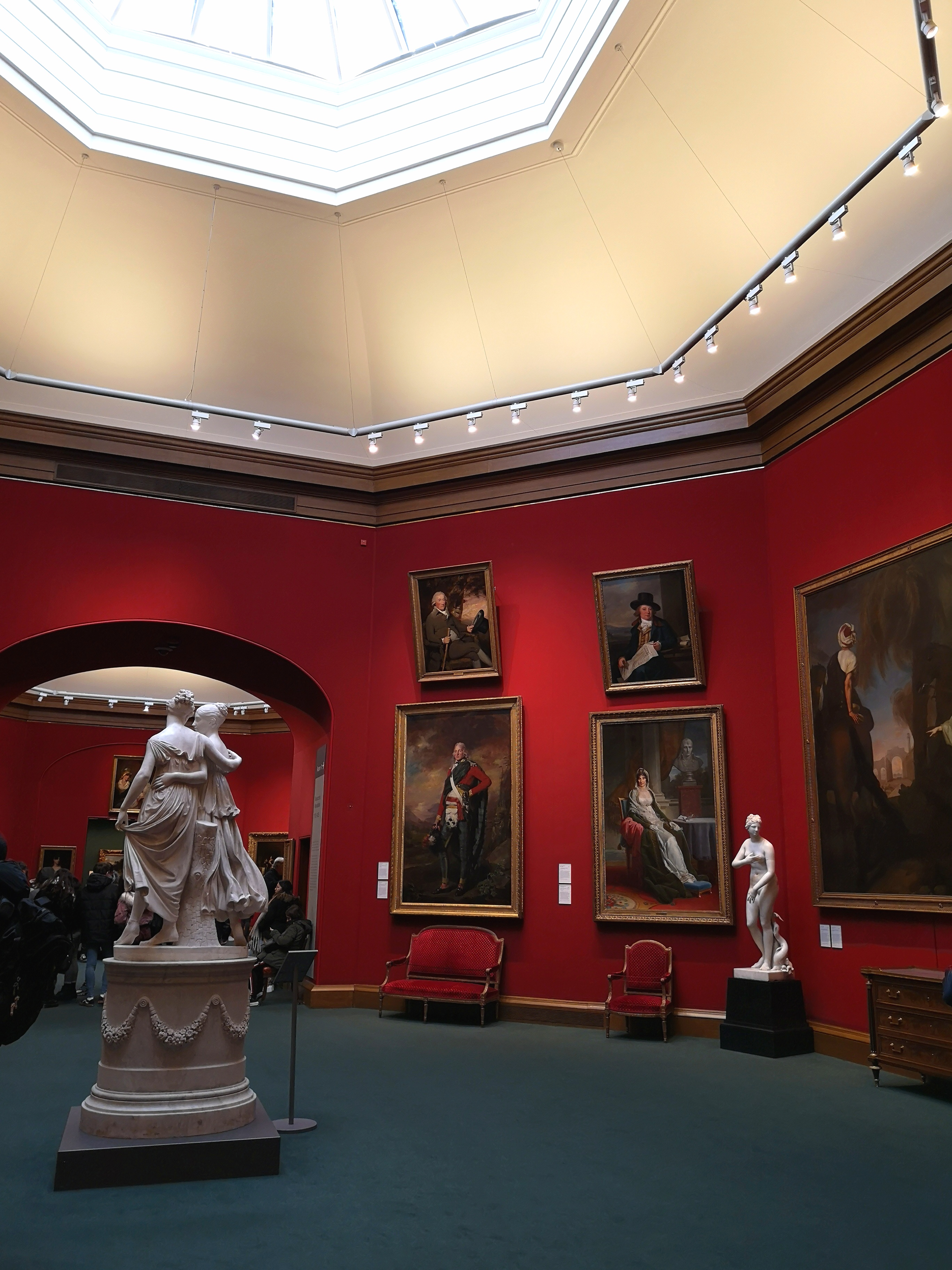 A skót főváros talán legnépszerűbb nevezetessége az Edinburgh-i vár, amelyből csodaszép panoráma tárul elénk. A vár körbejárása, akár egész napos program is lehet, hiszen számtalan lehetőséget kínál, egyszerre szolgál katonai erődítményként és a koronázási ékszerek otthonául.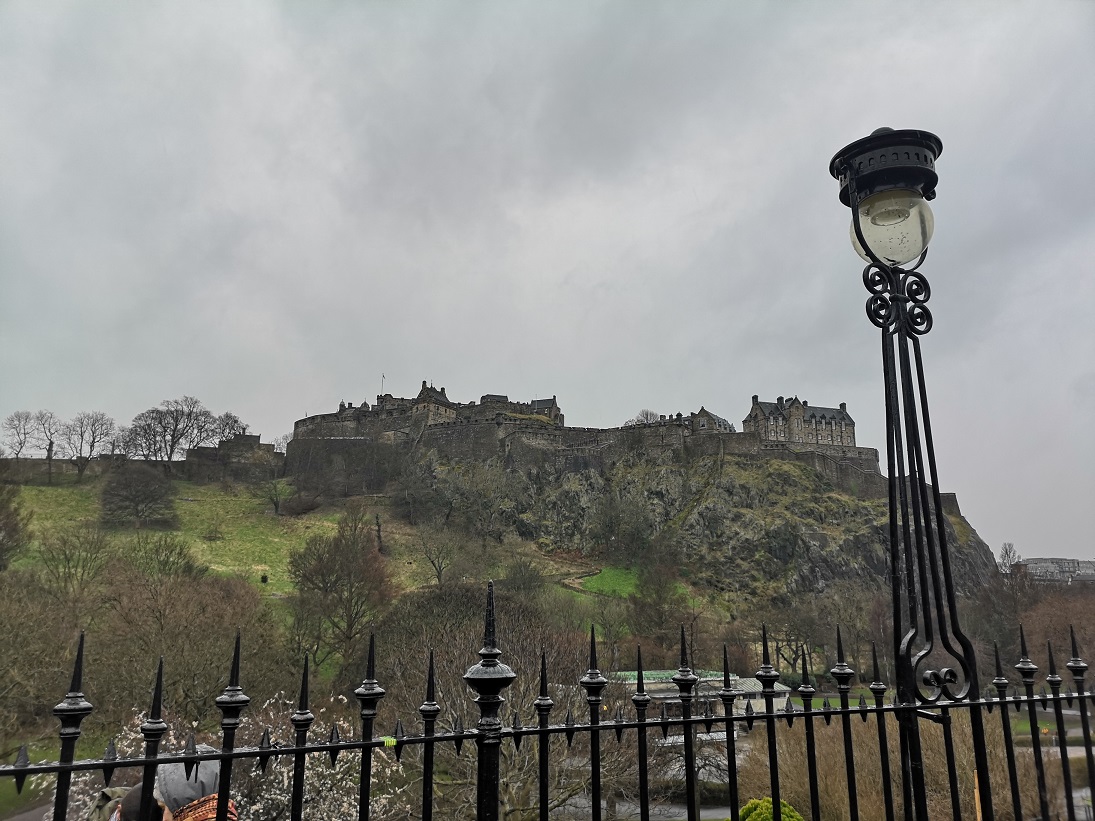 De a várban található Szent István király unokájának, Szent Margitnak, későbbi skót királynénak a kápolnája is. Margitot, mint minden angol királynő ősanyjaként tartják számon.
Szintén a várban rendezik meg minden évben, a Military Tattoo-t, vagyis a katonazenekari fesztivált.
A Princes Street Edinburgh újvárosának a központja, ahol sok exkluzív üzlet, étterem, pub, valamint az üzleti negyed centruma is itt található. Egyik legnépszerűbb látványossága, a Scott Monument, amelyet Sir Walter Scott, Skócia híres írójának tiszteletére építettek.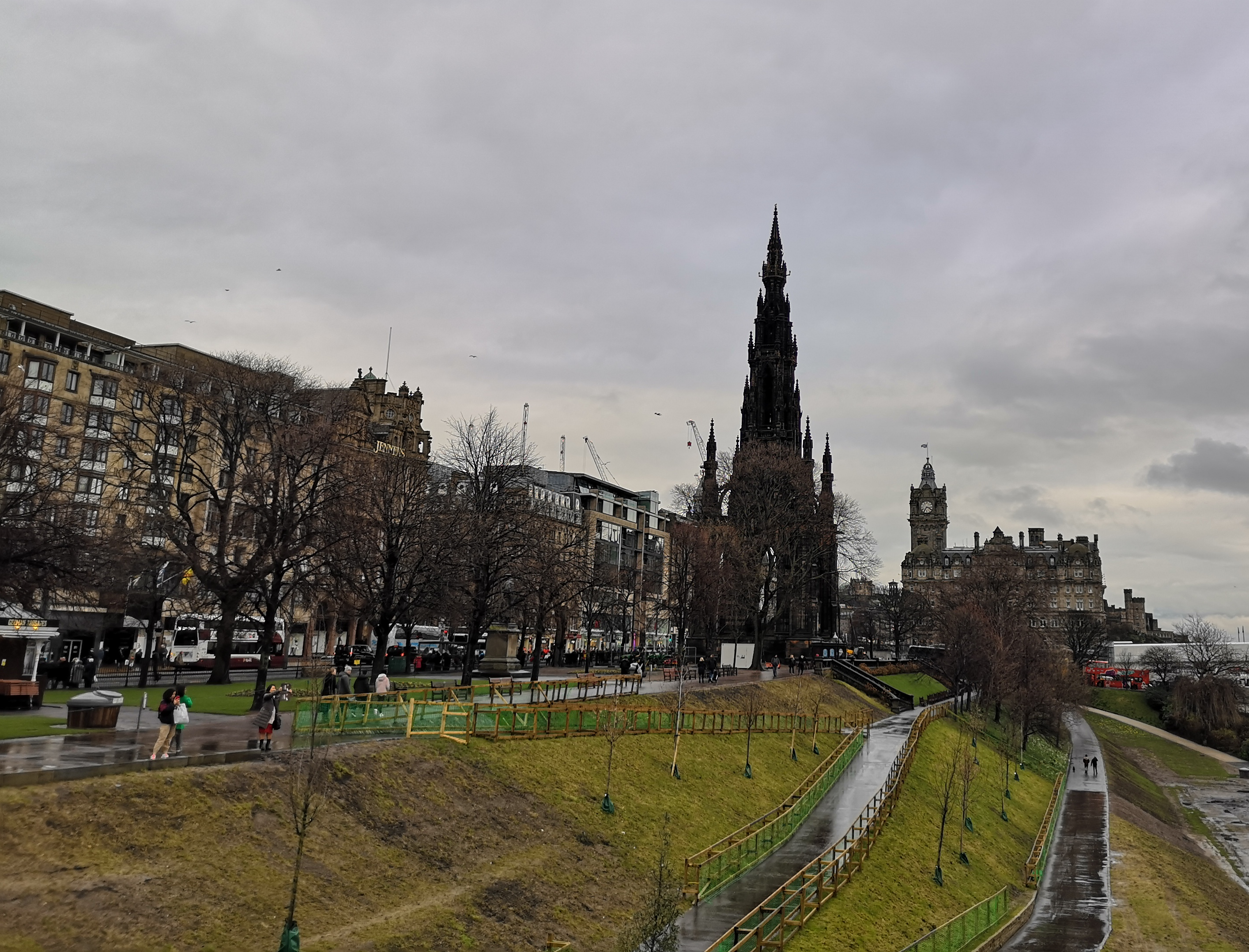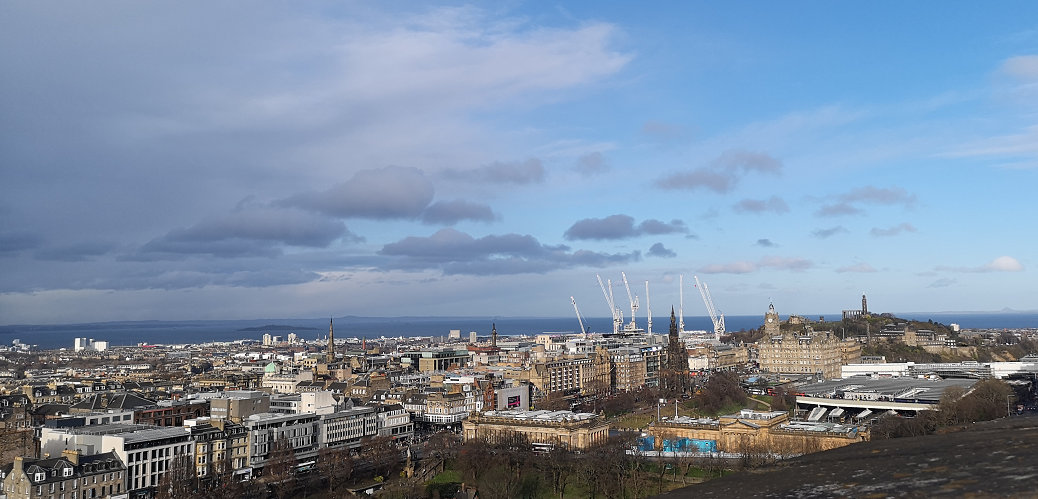 Ha Skóciában jársz, számítanod kell rá, hogy az időjárás nagyon szeszélyes, a helybéliek szerint 10 percenként változhat, így nem árt, ha napsütésre, esőre, felhőkre, szélre is felkészülsz. Azonban, egyik sem tart sokáig, így ha esik, nézz meg egy kiállítást, ülj be egy forró teára, ha pedig süt a nap, élvezd a város sokszínűségét. Bármely évszakban is érkezel Edinburghbe, ez azok közé a városok közé tartozik majd, ahova visszavágysz…