Bár a trendek folyamatosan alakulnak, gyökeres változást idén sem tapasztalhattunk. Van, ami örök, van, ami most robbant be igazán, és vannak új belépők is a 2017-es divatban. A Premier Outlet stylistja összegyűjtötte azokat a darabokat, melyek beszerzésével könnyedén kipipálhatjuk a tavaszi gardróbfrissítést!
A bőrből készült ruhadarabok, a szaggatott farmerek ismét reneszánszukat élik. A csíkokról, kockás mintáról már tavaly sem kellett lemondanunk, és most is bőséges választék tárul elénk az üzletek polcain. A hímzett, fodros és virágmintás darabok csak idén robbantak be igazán a divatba. Márciusban több helyen is nagy kedvezmények várják a divat szerelmeseit, így érdemes erre a hónapra időzíteni a ruhatárunk frissítését!
Az idei tavasz kötelező kellékei!
# Szoknya vagy nadrág
A divat nem szabja meg! Válasszuk azt, amelyikben komfortosan érezzük magunkat. Lehet ez egy bőr, fodros, hímzett, virágmintás szoknya vagy nadrág. A tüllről sem szabad megfeledkeznünk, hiszen 2017-ben a tüllszoknyák mellett a tüllbetétes nadrágok is hódítanak. Azoknak, akik a sportosabb megjelenést részesítik előnyben, jó hírünk van: úgy néz ki, hogy a boyfriend jeans örök divat!


# Kabát
Az egyszerűbb kabátokat felváltották a mintás, szegecses, fodros és rojtos darabok. A 2017-et a metálszínek is uralják, így akik nem szeretik a print darabokat, azoknak tökéletes választás egy ezüstszürke vagy rozéarany bőrdzseki. Ha a velúrkabát mellett tesszük le a voksunkat, akkor érdemes a rojtos, hímzett darabokat választanunk!

# Cipő
Jó hírünk van a hölgyeknek! 2017-ben előtérbe kerülnek a kényelmes cipellők. Pomponos sportcipőkkel, metálfényű loaferekkel dobhatjuk fel a hétköznapi megjelenésünket. A tűsarkú szerelmeseinek egy fémes hatású magassarkú beszerzése szinte kötelező!
# Táska
A shopperek továbbra sem mentek ki a divatból, a hátizsákok pedig fénykorukat élik. A letisztult outfittek tökéletes kiegészítője lehet egy hímzett, szegecses, rojtos váll vagy hátitáska. Ne dőljünk be a sztereotípiáknak, a hátitáska nem feltétlenül sportos viselet, lehet elegáns is.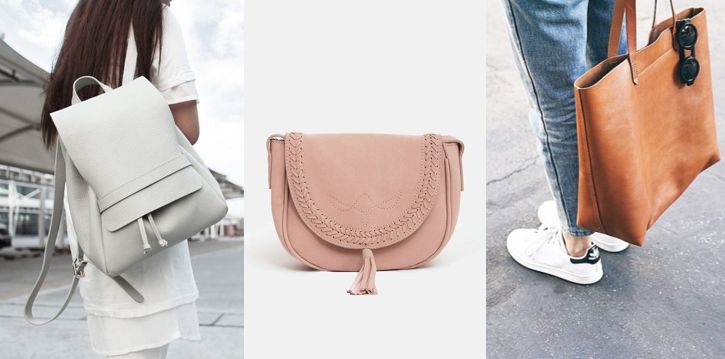 A maszkulin és a romantikus stílus jellemzi az idei tavaszt. A bátrabbak akár kombinálhatják is a kettőt.