Október első hétvégéjén kerül megrendezésre a Hungarian INBA ELITE TOUR & PRO SHOW, ami a Magyar Naturál Testépítő Szövetség kötelékében valósul meg. A versenynek a pécsi EXPO Center ad otthont. Idén először ezen a versenyen látható testépítő színpadon Gömöri András Máté, 2019 magyar -, és abszolút bajnoka.
Máté számára 2021. október 2-án hivatalosan is elkezdőik az idei, több állomásból álló versenyszezon. A megmérettetésre való felkészülés már egy éve tart, ennek eredményét láthatjuk majd Pécsen. A cél pedig nem kisebb, mint a profi kártya elnyerése. Ennek megszerzéséhez azonban egy nem mindennapi mezőnyt kell legyőznie.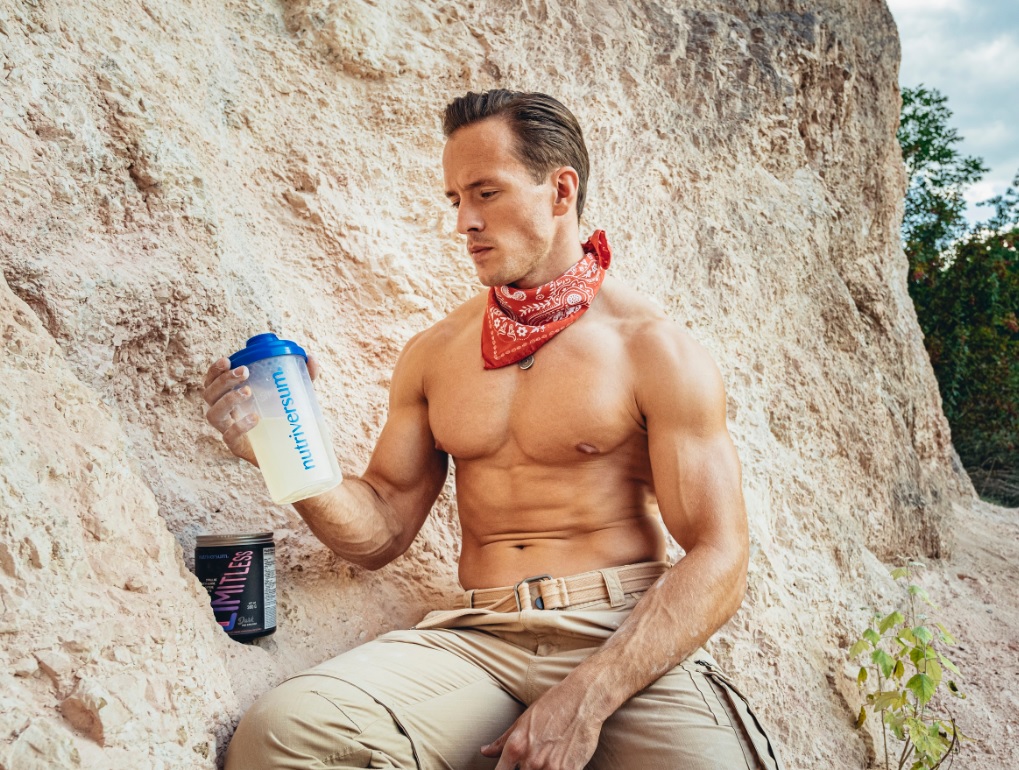 Máté tavasszal a bírói panel tagjaként vett részt az INBA Grand Prix-en, ez a lehetőség pedig számos hasznos tapasztalattal ajándékozta meg.
"A tavaszi szezon végén lehetőséget kaptam, hogy a sportág kiemelkedő képviselői között én is a bírói panelből kövessem az eseményeket. Amikor új perspektívából látod a dolgokat akaratlanul is szert teszel olyan benyomásokra, amik elgondolkoztatnak… Az INBA GP-n több olyan dolog is megfogalmazódott bennem, amit Pécsen be fogok vetni a győzelem érdekében. Nem titok, hogy egy lapra teszek fel mindent és ez pedig nem más, mint az Open kategória. A szó minden értelmében tudatosan készülök minden másodpercre. Ezt az évemet teljes mértékben a testépítésre tettük fel a családommal és a csapatommal, valamint az idei évi főszponzorommal, a Nutriversummal. Ennek első állomása pedig néhány nap múlva el is érkezik…" – zárta gondolatait Máté.
Gömöri András Máté idei versenyszezonjának főszponzora, a Nutriversum magas minőségű termékeivel, valamint teljes támogatásával áll Máté felkészülése mögött. Idei évi első közös sikerüket az Erőemelő Magyar Bajnokság és RAW Erőemelő Csapatbajnokságon érték el, most pedig Pécsen küzdenek meg az eredményekért.
FRISSÍTVE!
Gömöri András Máté "Ezüstös csillogással nyugtázhatjuk a napot!"
Verseny: Hungarian INBA ELITE TOUR & PRO SHOW – Magyar Naturál Testépítő Szövetség kötelékében valósult meg.
Helyszín: Pécs
Kategória: Open 175+
Helyezés: 2. hely
Egy Európa-, és világszinten is kiemelkedő mezőnnyel álltam egy színpadon. Az igazat megvallva éppen erre számítottam. Hatalmas élmény volt újra versenyezni.  Nagyon büszke vagyok, hogy egy óriási küzdelem után, egy ilyen erős mezőnyben második helyezést sikerült kivívnom.  
A TOP 5-ben kizárólag ex-bajnokok voltak. Elképesztő tömeg, szárazság és profizmus volt a színpadon, megtiszteltetés volt közöttük pózolni. Külön öröm volt számomra, hogy az egy perces szabadpózom nagyon jól sikerült, a közönség partner volt benne, ami plusz erőt adott. 16/17 hét diéta után most mutattuk meg először, hogy mit raktunk eddig össze, viszont ezzel nincs megállás, hiszen ez csak az első versenyünk volt a szezonban és még 3 vár ránk.   Vasárnap szabadnapom van a diétámban, elviszem a feleségemet ebédelni és vacsorázni is, hétfőtől pedig "Back to the business", ugyanis október 30-án Bukarestben vár a világbajnokság, ahol a cél továbbra is a profi kártya megszerzése. Hatalmas köszönetet szeretnék mondani a csapatomnak, a Nutriversumnak, az edzőmnek, Kalas Csabánat és a legnagyobb támaszomnak, a feleségemnek, Polyák Lillának.